General Dentistry Near You
At Wharncliffe Family Dental, we care about your oral health just as much as you do. Our dental team is highly skilled and experienced in providing exceptional dental care. We understand the importance of having access to general dentistry near you, and we strive to educate our patients on achieving optimum oral health and measures to take to prevent dental issues. Oral health is directly linked to your overall wellbeing. This means if there is an issue with your oral health, it can affect your general wellbeing and vice versa. That's why it is essential to visit a dentist near you at least twice a year. We work hard to provide our patients with customized treatment plans that cater to your needs and smile goals. Read more to learn about our options for general dentistry in North London.
Comprehensive Oral Exam
A great way to maintain optimum oral health is to receive a comprehensive oral exam offered by our North London dentist near you. During a comprehensive oral exam, your dentist conducts a thorough examination to detect and prevent any early signs of decay, infection, or disease. Detecting any oral issues early on can help prevent severe complications in the future.
Dental Hygiene
If you are looking to achieve optimum oral health, it is essential to receive professional teeth cleaning on top of brushing twice a day and flossing daily. Although brushing and flossing are crucial in keeping your teeth healthy and clean, it is not enough to remove plaque build-up and tartar. When receiving teeth cleaning at our dental clinic in North London, your dental hygienist will effectively remove any bacteria, debris, plaque, and tartar, polish your teeth and apply a fluoride treatment.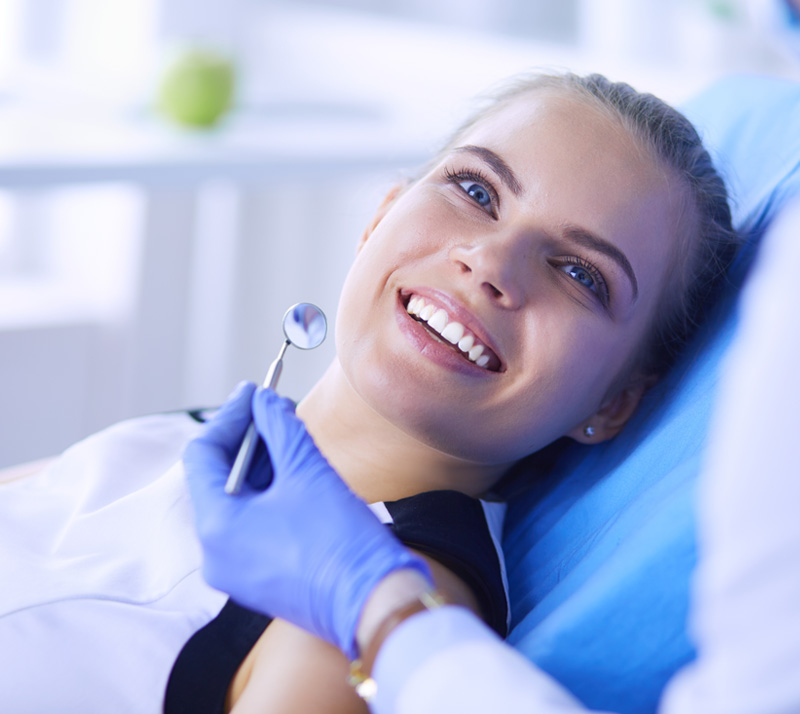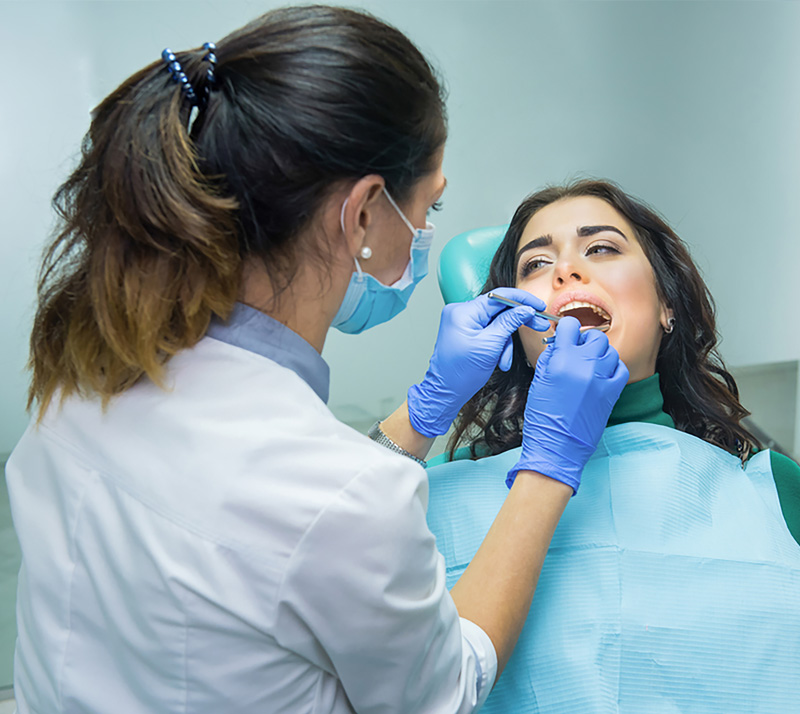 Oral Cancer Screening
A main part of general dentistry in North London is preventative dentistry. During a routine dental checkup, your dentist will conduct an oral cancer screening to detect any cancer signs in the mouth. Your dentist will use special tools to detect abnormalities that cannot be seen with a naked eye. Catching these signs early can help treat the condition more effectively and prevent the development or spread of oral cancer.
Root Canal Therapy
Root canal therapy can help prevent your tooth from being extracted. This treatment removes the infected pulp from the root canal system inside of an affected or decayed tooth. The tooth is then filled and often sealed with a dental crown.
Dental Sealants
Receiving dental sealants are a great way to prevent tooth decay. Dental sealants are commonly used in children. However, they are also a great preventative measure for adults. They are applied onto the teeth's chewing surfaces to prevent bacteria from settling in grooves and fissures that are often difficult to reach when cleaning.
Teeth Extractions
Tooth extraction is often done when there is extensive decay, not enough room for other orthodontic or restorative treatments, or the wisdom teeth are impacted. Our dentists work hard to save as many natural teeth as possible. Tooth extractions are only conducted if there are no other viable treatment options available.
Teeth Whitening
If you are looking to have a whiter, brighter smile, professional teeth whitening is an excellent treatment. You can achieve teeth that are eight shades lighter in just one session! To be a candidate for teeth whitening, you must have healthy teeth and gums. During a consultation, your dentist will determine if this treatment is right for you.
X-rays
X-rays are used to detect tooth decay, gum disease, bone loss, and dental infections or diseases. These oral health issues are practically impossible to see with a naked eye. Your dentist will use an X-ray during a routine oral exam or consultations for specific dental treatments.