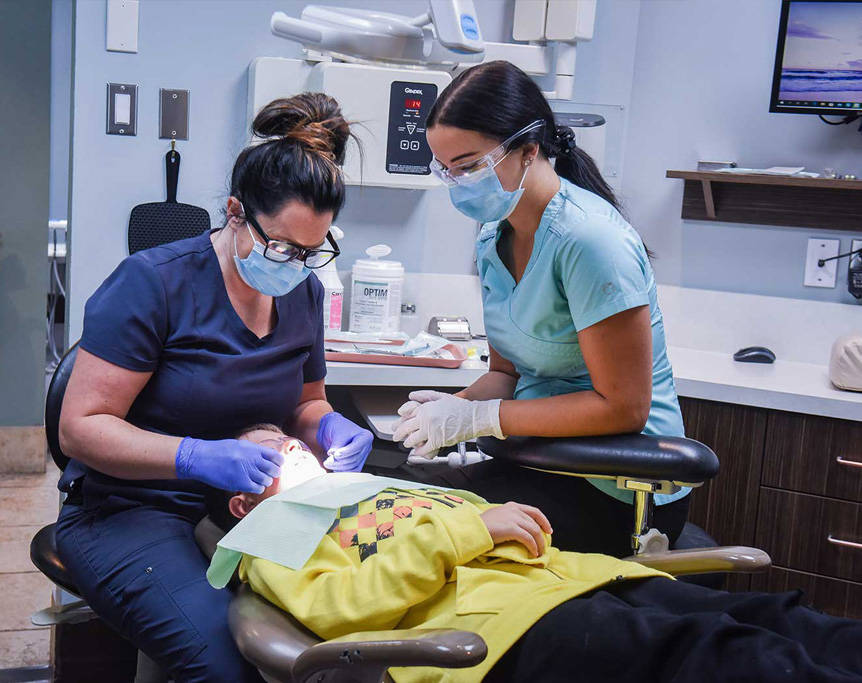 Your Dentists in North London
Looking for a dentist near you? Our dental clinic has been open for more than 30 years. We are dedicated to greeting each of our patients in a friendly and warm manner. Our goal is to use our years of dental experience and skills in an open and caring way, so you can trust that we will help you achieve the smile of your dreams. We are committed to providing complete information, so that you can make educated decisions about your treatment. Our dentists in North London are dedicated to helping you achieve excellent smiles for your oral health needs.
Through top-quality restorative, cosmetic, and preventative dentistry services, along with technologies that allow dentists to be more thorough than ever before, our dental clinic is dedicated to helping you achieve a healthy smile that optimizes your health, appearance, and confidence. We're also a kid friendly office, and patients of all ages are welcome to visit our dentist near you!
FOR MORE THAN 30 YEARS we've provided
Delicate & compassionate care


patient focused practice
Our goal everyday is to provide you and your family with excellent dental care that is unparalleled anywhere else. Our dentists in North London strive to go above and beyond your expectations and set new standards. Call and schedule your appointment today with a dentist near you.


Same Day Emergencies
Are you suffering from a toothache or have experienced a dental injury? Wharncliffe Family Dental has you covered offering same day emergency appointments. Call our dental clinic today to schedule your appointment we are here to help.


Open Evening & Weekends
We are open both evenings and weekends for your convenience. At Wharncliffe Family Dental we understand how busy your schedule and lifestyle can be. That is why our dentists in North London offer flexible hours. What are you waiting for call us today.
How can I find a reliable dentist in North London?
To find a reliable dentist in North London, you can use online directories such as NHS Choices or the British Dental Association's Find a Dentist tool. You can also try searching for private dental practices in North London using search engines like Google. Reading patient reviews and checking the dentist's qualifications can also help you determine their reliability.
Can I book an appointment with a dentist near me online?
Yes, many dental practices offer online booking options. You can visit the dentist's website or check online directories to see if they offer online booking.
How do I know if a dentist near me is accepting new patients?
You can contact the dentist's office directly or check their website to see if they are currently accepting new patients. A dentist's availability for new patients may also be noted in some online directories.
What should I do if I have a dental emergency?
If you have a dental emergency, such as severe pain, swelling, or bleeding, you should contact a dentist as soon as possible. Many dental practices offer emergency appointments, or you may be directed to an emergency dental clinic.
How can I prepare for my first visit to the dentist?
Before your first visit to the dentist, be sure to provide them with your medical history and any medications you are taking. You may also want to bring a list of questions to ask the dentist and any insurance information you have.
What types of payment do dentists accept?
Dentists may accept various forms of payment, including cash, credit cards, and insurance. You can check with the dentist's office or your insurance provider to see what payment options are available. Some of the dentist also offers different payment plans, make sure you consult with them before proceeding with the treatment.
What should I do if I am nervous about visiting the dentist?
If you are nervous about visiting the dentist, you can talk to the dentist about your concerns and ask them to explain the procedures they will be performing. You may also want to bring a friend or family member with you for support. Some dentists also offer sedation options for patients who have dental anxiety which can make your feel more at ease during the treatment.